Luvo
Branding & Marketing a Wine Innovation
LÜVO is a series of wines created by Devonian Coast Wineries in Nova Scotia.
Packaged in 250ml cans, we were tasked with creating a brand to showcase their locally-inspired, unpretentious, easy to share format while celebrating their exceptional quality.
Since the wines are all-natural, gluten-free and vegan, we created a set of guiding principles as the core of the brand message. Nurture, Inspire, Love, Balance, Truth and Delight became the mantra for the LÜVO brand which naturally cues the personality to align with acts of self-care and passion for the environment.
Once the brand was solidified through typography, voice and the colourful packaging, the campaign was able to call out the more nuanced elements of the wine and the winemaking team's personality.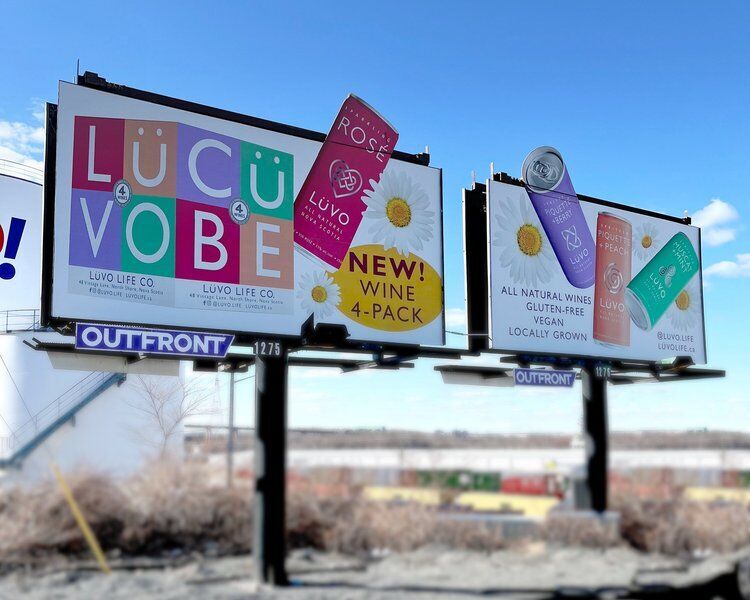 Sold out in its first year and steady increase in market growth in the 2nd and 3rd, the LÜVO packaging received a gold medal for Canada in the International Canned Wine Competition in 2022.